DEEP PAN FRIED or REGULAR CRUST
Available from 11am Daily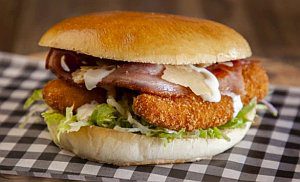 Recommended
Chicken Caesar Burger
2 Chicken Caesar Tenders, Crispy Bacon, Parmesan Cheese, Tomato, Lettuce, Red Onion, Caesar Sauce.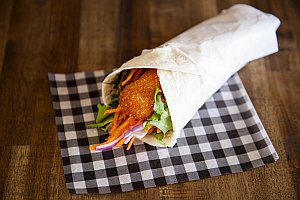 Recommended
Southern Style!
2 Ranch Fillets, Lettuce, Tomato, Carrot, Red Onion & Chilli Sauce.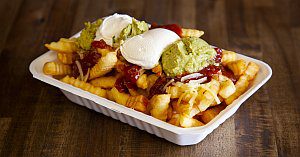 Recommended
starting from only $8.00, choose from
Italian, Cheese & Bolognese Sauce
Mexican, Tomato Salsa, Cheese, Guacamole, Sour Cream
Classic, Cheese, Bacon, Coleslaw, Sour Cream
or…
Our newly renovated Earthy-Industrial style Café! with complimentary highspeed Wi-Fi & USB recharge ports available.
On the menu, you'll find everything from our famous mouth-watering pizzas, and cooking with healthy canola and cottonseed oils, original recipe fried chicken, home made hamburgers, loaded fries, steak sandwiches, pies and pasties, fish and chips and for the sweet tooth there are a wide variety of cakes to choose from.
Dine in or takeaway, coffee lovers can enjoy a freshly ground cappuccino or latte, with smoothies and frappes also available in the air conditioned dine-in café.
Dave and Paul welcome you to Loxton and invite you to call in and sample some of Loxtons lifestyle first hand.
Positions Available
Employment opportunities now available. We are interested in enthusiastic, motivated and hard working employees. Download Application Form.